Achieving Somnambulism
---
Physical Package Only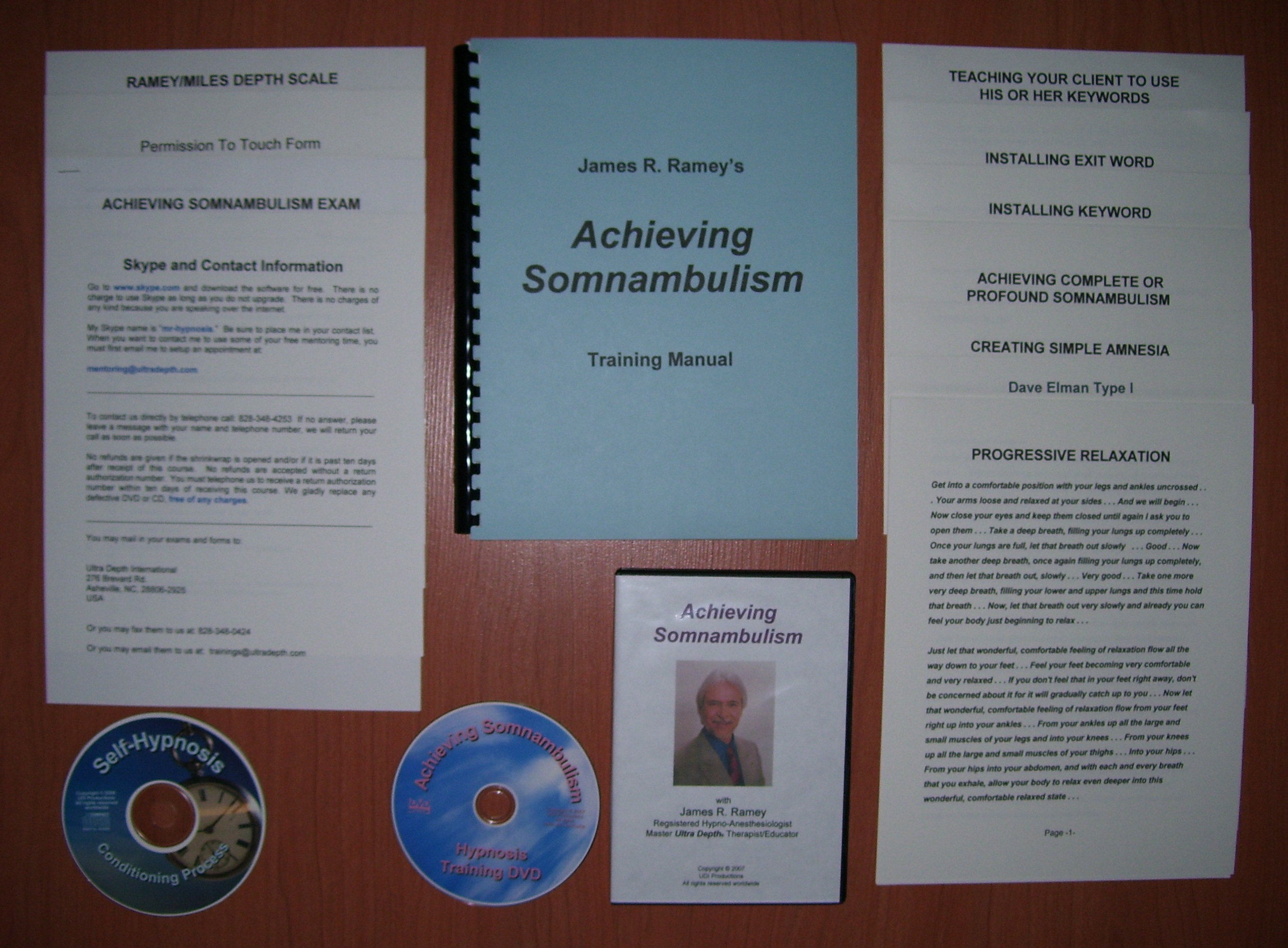 Basic Hypnosis Program
Achieving Somnambulism
Distant Learning Course - Item: UD-05-DLCPP

Course Contents:

DVD Achieving Somnambulism filmed live in Sedona, Arizona.

The DVD provide you with quality video instructions with demonstrations.

1 Training Manual

Card stock of all of the induction scripts

Including three classic rapid inductions as well as a powerful progressive induction. 

Scripts to produce analgesia and local anesthesia within a client.

Student independent study forms

Exams
Certification is awarded upon successful completion of all course requirements in Basic Hypnosis/Somnambulism and as an Hypno-Anesthesia Technician.
Free bonus item Self-Hypnosis Conditioning CD - by James Ramey

Price: $394.99
Save
Save
Save
Save
Save
Save
Save
Save
Save